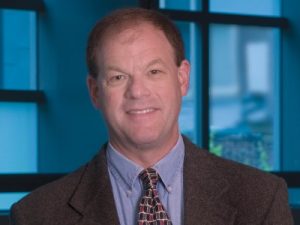 Brian Litt, professor in Engineering's Department of Bioengineering and the Perelman School of Medicine's departments of Neurology and Neurosurgery, has received a five-year, $5.6 million Pioneer Award from the National Institutes of Health, which will support his research on implantable devices for monitoring, recording and responding to neural activity.
The Pioneer Award is part of the agency's High-Risk, High-Reward Research Program honoring exceptionally creative scientists. It challenges investigators to pursue new research directions and develop groundbreaking, high-impact approaches to a broad area of biomedical or behavioral science. Litt's neurodevice research represents a new frontier in addressing a wide variety of neurological conditions.  
In epilepsy, for example, these devices would predict and prevent seizures; in Parkinson's patients, implants will measure and communicate with patients to improve mobility, reduce tremor and enhance responsiveness. Other implants might improve hearing or psychiatric symptoms by querying patient perceptions, feelings, and altering stimulation patterns algorithmically to improve them
Continue reading about Litt's Pioneer Award at Penn Medicine News.