At Engineering Spin-Off PolyAurum, Treating Cancer is Personal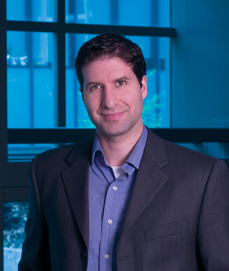 Andrew Tsourkas, professor in the Department of Bioengineering, is an expert in designing nanoparticles that can locate and bind to tumors. Along with colleagues from the Perelman School of Medicine, Jay Dorsey and David Cormode, Tsourkas founded PolyAurum LLC, a spin-off company that uses tiny polymer-coated gold particles to improve radiation treatments for cancer.
The Philadelphia Inquirer recently profiled Debra Travers, the company's CEO and a cancer survivor herself, and explained the science behind PolyAurum's technology.
So far, research and testing — funded through $4 million in grants to the university — has been limited to mice with tumors. It has shown that gold nanocrystals greatly enhance the effectiveness of radiation on tumors without increasing harm to healthy surrounding tissue, said Jay Dorsey, an associate professor and radiation oncologist at Penn and one of four university faculty who developed the technology.
The effectiveness of metals in improving a tumor's ability to absorb radiation has long been known, Dorsey said. But one of the stumbling blocks to incorporating gold nanoparticles in such therapeutics is that the metal is not eliminated from the body well, posing serious problems to vital organs such as the liver and spleen.
Penn's David Cormode, a professor of radiology, and Andrew Tsourkas, a professor of bioengineering, have worked to make gold more biocompatible, resulting in PolyAurum's current technology, Dorsey said. The gold nanocrystals are contained in a biodegradable polymer that allows enough metal to collect in a tumor. The polymer then breaks down, releasing the gold for excretion from the body so that it does not build up in key organs.
Read more at the Philadelphia Inquirer.