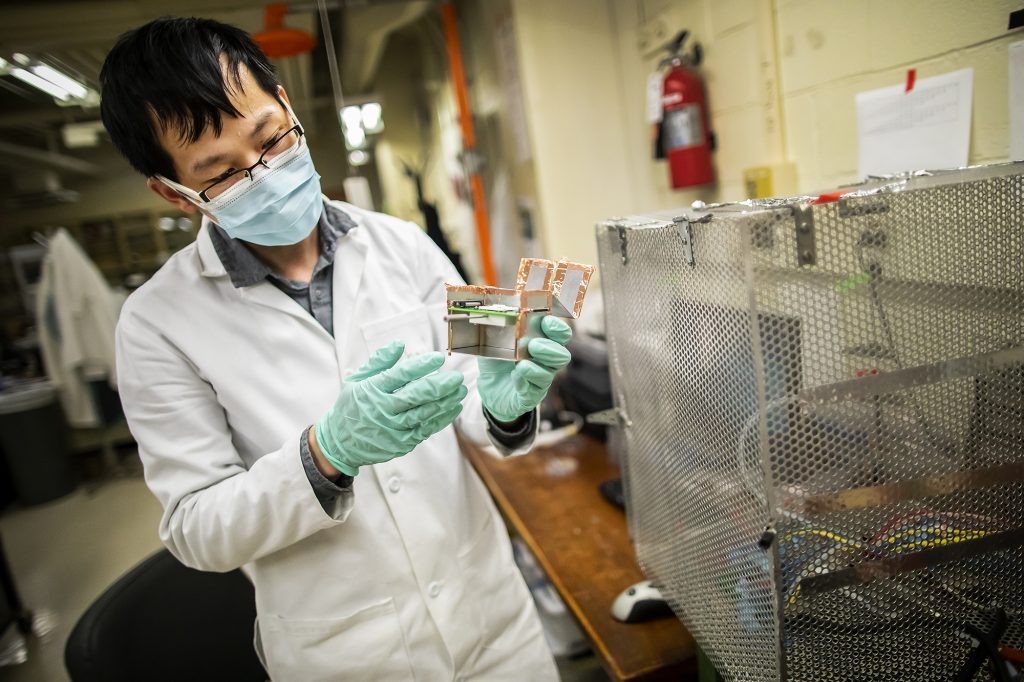 Even as COVID-19 vaccines are being rolled out across the country, the numerous challenges posed by the pandemic won't all be solved immediately. Because herd immunity will take some time to reach and the vaccine has not yet been approved for some groups, such as children under 16 years of age, the coming months will see a continued need for tools to rapidly track the disease using real-time community monitoring.
A team of Penn researchers is working on a new "electronic nose" that could help track the spread of COVID-19. Led by physicist Charlie Johnson, the project, which was recently awarded a $2 million grant from the NIH, aims to develop rapid and scalable handheld devices that could spot people with COVID-19 based on the disease's unique odor profile.
Dogs and devices that can detect diseases
Long before "coronavirus" entered into the vernacular, Johnson was collaborating with Cynthia Otto, director of the Penn Vet Working Dog Center, and Monell Chemical Senses Center's George Preti to diagnose diseases using odor. Diseases are known to alter a number of physical processes, including body odors, and the goal of the collaboration was to develop new ways to detect the volatile organic compounds (VOCs) that were unique to ovarian cancer.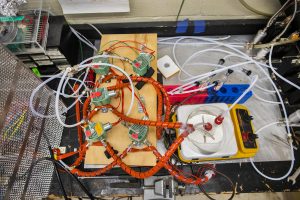 Since 2012, the researchers have been developing new ways to diagnose early-stage ovarian cancer. Otto trained dogs to recognize blood plasma samples from patients with ovarian cancer using their acute sense of smell. Preti, who passed away last March, was looking for the specific VOCs that gave ovarian cancer a unique odor. Johnson developed a sensor array, an electronic version of the dog's nose, made of carbon nanotubes interwoven with single-stranded DNA. This device binds to VOCs and can determine samples that came from patients with ovarian cancer.
Last spring, as the pandemic's threat became increasingly apparent, Johnson and Otto shifted their efforts to see if they could train their disease-detecting devices and dogs to spot patients with COVID-19.
Continue reading at Penn Today.