As engineers, in our quest to solve problems, we must each learn to accept when we have failed in order to advance. It does us no good to continue to implement the same solutions when we have proof that they don't solve the problem.
One does not need to look too deeply to see that, together with all of our society, engineers and technologists have failed to address our fields' inadequacies in diversity and in providing or maintaining truly inclusive environments. People come to our work and academic spaces every day and do not feel welcomed or included and because of this they are in pain. And as stated by William A. Wulf, past president of NAE, "As a consequence of a lack of diversity, we pay an opportunity cost, a cost in designs not thought of, in solutions not produced."
We at Penn Engineering must now understand that failure has been defined and that our past solutions are still leading us there. In order to move Penn Engineering forward in this space, we must now work together to define what success in this area is. Without knowing what it means to be successful it is not possible to plan for it.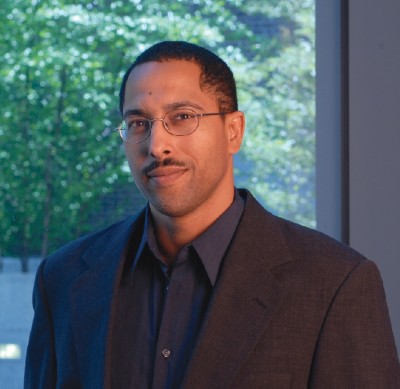 In order to begin defining success for Penn Engineering, significant changes must be made. To this end, I am announcing that Camillo Jose Taylor, Raymond S. Markowitz President's Distinguished Professor, has been named the inaugural Associate Dean for Diversity, Equity and Inclusion (DEI) at Penn Engineering. In this role, Professor Taylor will serve as an advisor, advocate, catalyst for change, and institutional resource for elevating the core values of diversity, equity and inclusion in our community. Professor Taylor will work with the community to develop and execute an action plan for the recruitment and retention of URM undergraduate and graduate students and faculty, and he will oversee the implementation of a process for setting goals for the School and assessing and evaluating the progress toward those goals.
As first steps, Professor Taylor and the Office of Diversity, Equity and Inclusion will establish and oversee three key sets of initiatives:
1. Improving inclusion (climate) at Penn Engineering
2. Creating and strengthening pipelines and faculty recruiting
3. Establish diversity, equity and inclusion goals and assessment tools
In the coming weeks, we will be looking to answer many questions and I ask for your strong support for Professor Taylor in this role. These questions include: What does success in diversity and inclusion in our community look and feel like? How do we improve climate? What are the metrics we should use to define that success? How do we get there? How can we be accountable?
I am confident that Professor Taylor will provide the intellectual, emotional and strategic vision and leadership to advance diversity, equity and inclusion at Penn Engineering.
I want to thank everyone who has taken the time to participate in the discussions and opportunities for reflection held across the School. Community participation, your participation, in this process is critical.
Please continue to be safe and healthy. I look forward to reaching out again in my next message when I hope to share more details of our plan to implement a shared vision for the School.
Vijay Kumar
Professor and Nemirovsky Family Dean
Penn Engineering